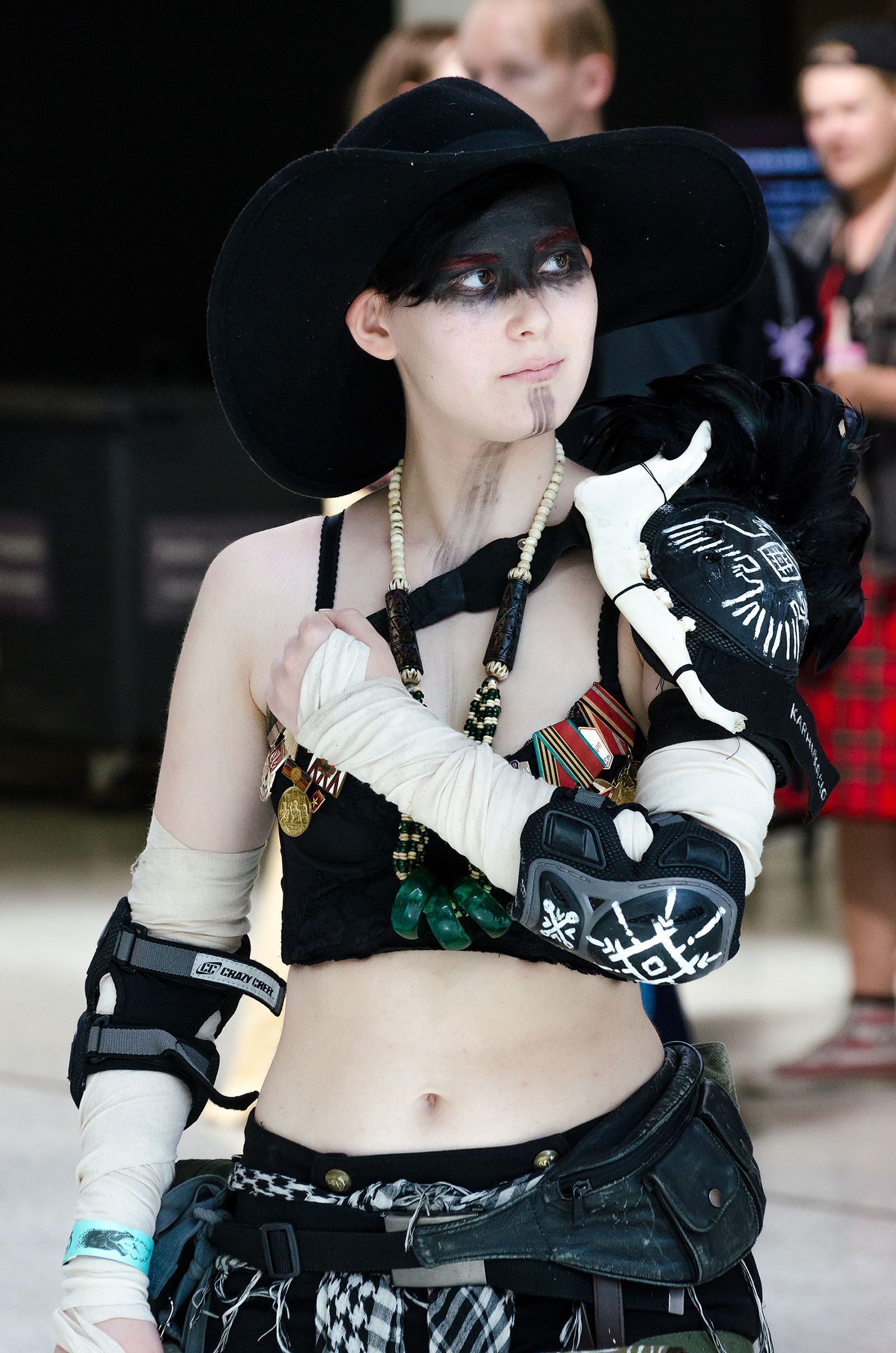 Ropecon ♥ volunteer heroes
Join us in the making of the largest non-commercial role-playing convention in Europe! Ropecon is organized entirely by volunteers: "by the gamers, for the gamers". Whether you are a more battle-hardened volunteering champion or just starting out on your journey as a volunteer hero, you are sure to find a quest to your liking at Ropecon.
More information on volunteering options and how to sign up can be found below. If you have any questions, please do not hesitate to contact us!
Volunteer & staff coordinator 2018
Tero Suoniemi
tyovoima@ropecon.fi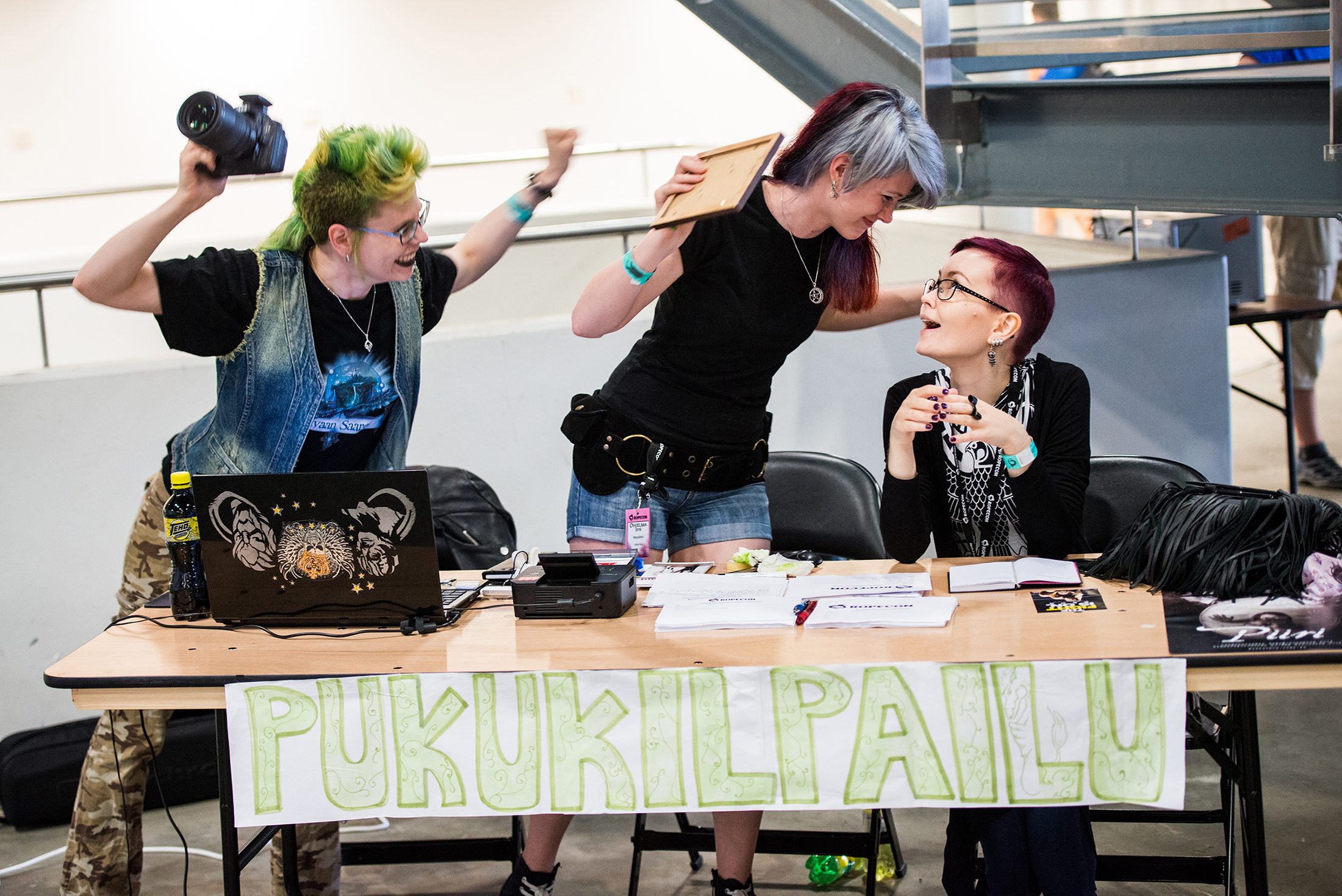 Volunteer positions
⊕ ticket sales, selling and checking wristband tickets
⊕ cloakroom, storing clothing, luggage and other items
⊕ information desk, guiding and helping convention attendees
⊕ international meeting point, guiding and helping international visitors
⊕ visitor services, supervising the accommodation area, children's playroom and dressing rooms
⊕ product sales and flea market, selling products at the Ropecon Shop and the flea market
⊕ staff lounge, supervising and maintaining the staff lounge
⊕ game desks, supervising convention games and their sign-ups
⊕ runners, on-demand practical support for program organizers
⊕ Experience Point, introducing new game experiences to visitors
⊕ logistics, delivering and carrying stuff
⊕ technical production, IT and tech support of the convention
⊕ security steward, ensuring the safety and smooth operation of the convention. A valid security steward license is required to volunteer for this position.
More information and sign up
tyovoima@ropecon.fi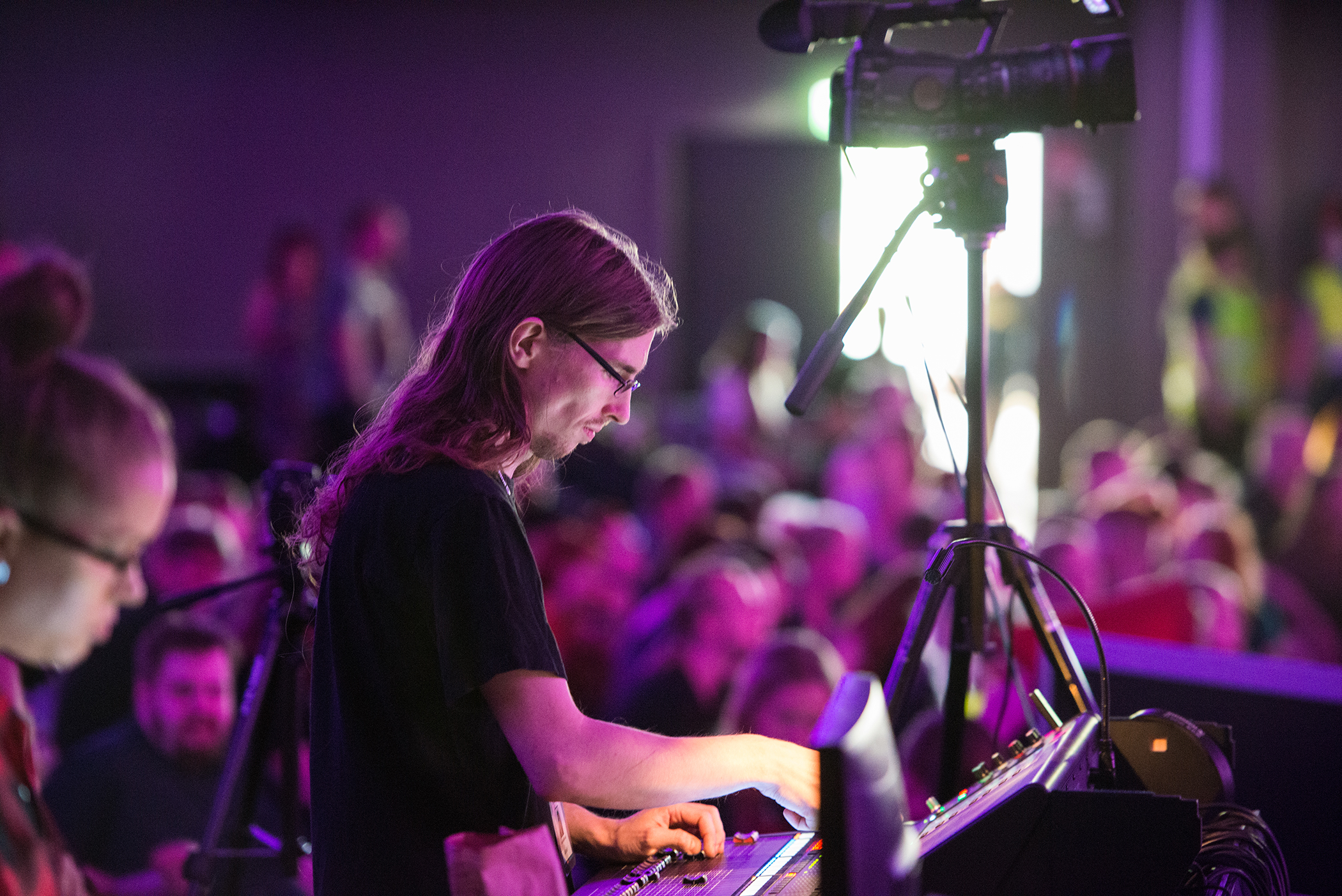 Volunteer perks
As a volunteer hero, you will get a free three-day ticket for volunteering a total of 10 hours during the convention weekend (two 4 hour shifts and 2 hours as on-call backup staff). You will also have access to the staff lounge which serves hot and cold beverages and snacks during the convention.
Additionally, all volunteer heroes have a chance to order a Ropecon 2018 staff T-shirt and are invited to the staff afterparty.
More information and sign up
tyovoima@ropecon.fi
Ahoy! Helou! Morjens! Ave!
Scorchio!
Get to know and chat with other volunteer heroes at our Facebook group.
Any questions?
tyovoima@ropecon.fi