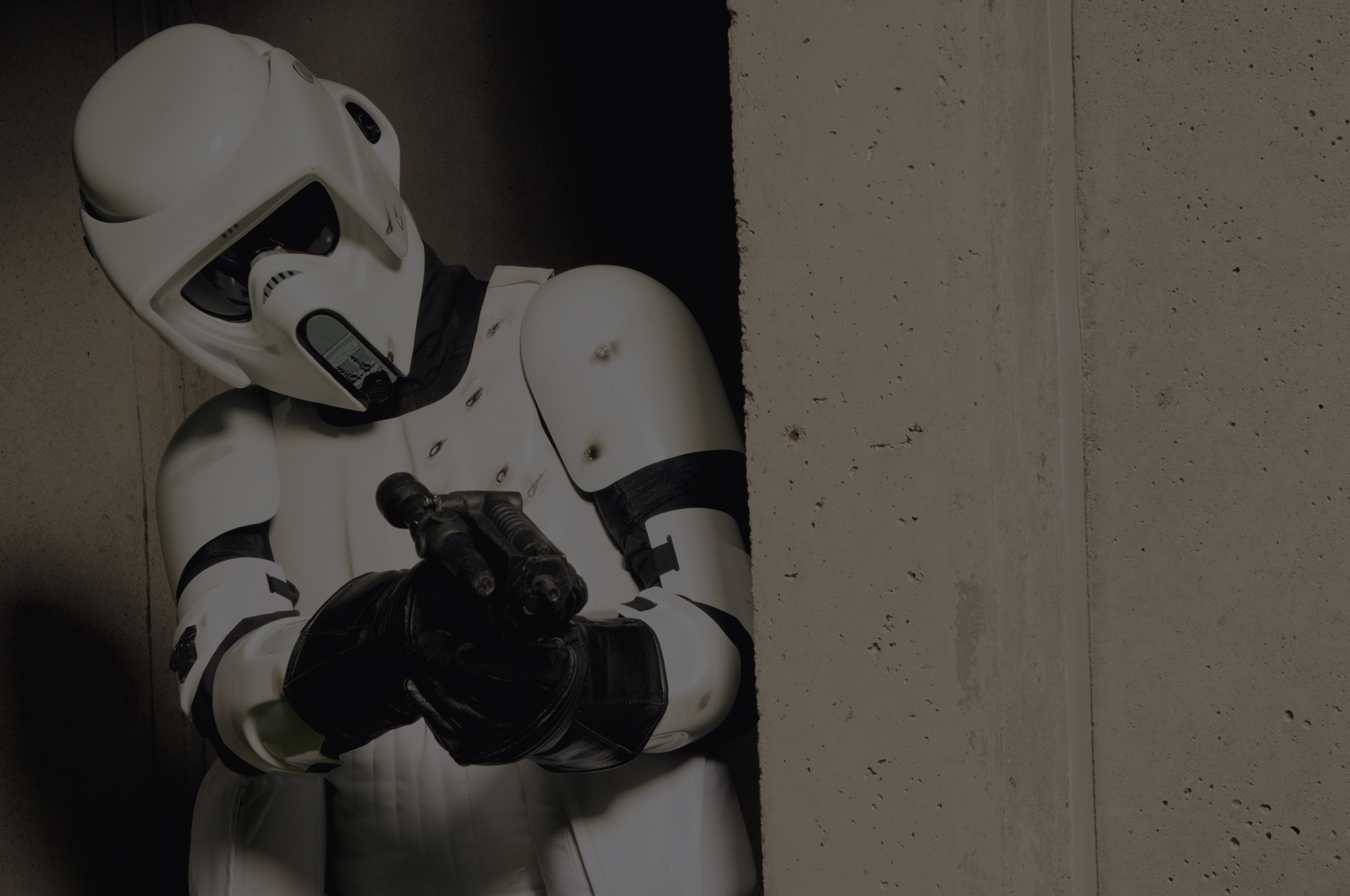 Welcome all Game Masters!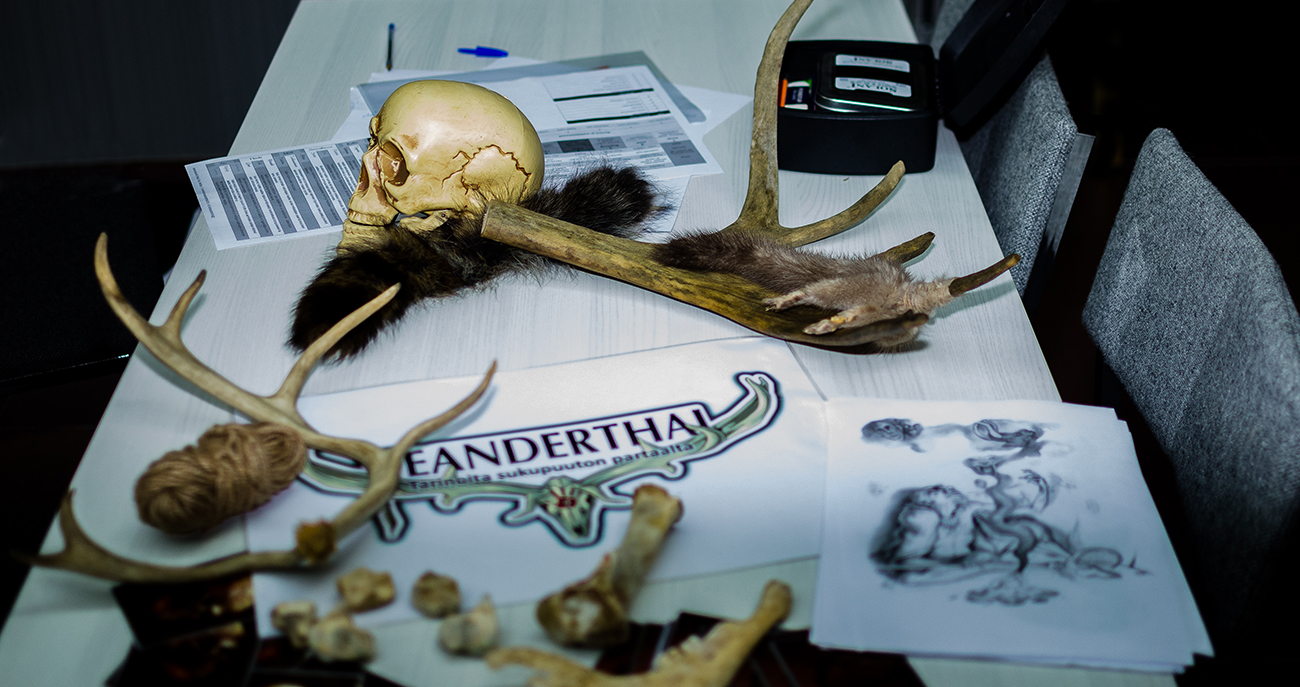 Ropecon ♥ GMs
We are seeking GMs to hold tabletop role-playing sessions during the convention! Ropecon is a great chance to test your adventures with new players and to receive valuable feedback. You can rerun great scenarios for new players, providing yourself as well as others with inspiration and new ideas in the process, or you can introduce completely new game systems and game worlds. Or, you can just enjoy running games for the fun of it!
All Game Masters will receive a free weekend ticket by running 8 hours of games during the convention, or a one-day ticket by running 4 hours of games respectively. Game Masters will also be rewarded with loot: free role-playing stuff will be given out on Sunday. The more games you run during the convention, the higher you climb in the loot ladder.
Sign-up for RPG game masters has closed!
RPG managers 2018
Aatu Liimatta and Arttu Hanska
roolipelit@ropecon.fi
What & why?
Ropecon is a great chance to test your own adventures with new players and receive feedback. You can rerun great scenarios and give new ideas to others. You can introduce new game systems and game worlds, or just enjoy running games.
Ropecon's theme for year 2018 is life and community. What kinds of lives and communities could you concentrate on in your games? We encourage you to use the theme, but it is not required.
Game Masters will receive free weekend tickets by running eight hours of games, or one day ticket with four hours. It's possible to upgrade the day ticket to a full weekend ticket by paying the difference (12 euro). Game Masters will also be rewarded with loot, free role-playing stuff, which is given out on Sunday. The more games you run, the higher you climb in the loot ladder!
If your game is not run for some reason, you will have to offer the game again at another time slot if you will not run enough games to fulfill the ticket requirements otherwise.
---
How to sign up to be a GM?
First, read this guide with thought. Then fill the RPG program offer form. If the form is not suitable for your needs or you run into other issues, contact the role-playing games manager via e-mail: roolipelit@ropecon.fi.
The sign-up is open until June 30. Be sure to do the sign-up before the deadline.
If you didn't sign up as a GM but still want to run games, you're free to do so. You can use any empty table, but you have to move if a scheduled game is starting at the table. If you want to include your game in the official player sign-up process, ask the Role-Playing Game Desk and they will help you out. The games added during Ropecon will also count towards the loot ladder, as long as they're recorded onto the GM feedback form.
Only GMs who signed up before the sign-up deadline will receive a free ticket.
Tips for GMs
Ropecon and similar conventions are a unique environment for running games. This should be taken in consideration when planning your games.
---
⊕ Use pre-made characters. If the character creation takes more than 10 minutes for a new player, you should consider bringing pre-made characters.
⊕ Write a good description. You want stand out and draw the attention of the players. You will also be more likely to get the type of players you wish for. It's also good to let the players know if you are testing a game in development.
⊕ Think about the game length. The usual standard for convention games is 2–6 hours. In a convention like Ropecon, the player's time is more precious than usual. Many players would appreciate shorter games. Please also pay attention to your allocated time, as there might be a new game starting in the same table. Remember that it might take 30 minutes of the time you've been given to get your game properly running.
⊕ Consider the convention environment. The game rooms at Ropecon are large and loud, and there are constantly people passing by, which might be a problem for games requiring a quiet place or a certain atmosphere. We try to offer more peaceful rooms and single-game rooms for those who need them, for example more atmospheric games, but the space is limited. Mention your wish for a quieter space, with a short justification, in the "Anything else?" field of your game offer form.
⊕ Consider the number of players. If your game can take 3–5 players, instead of strict four, it is easier to avoid surprises caused by the number of players. Set the minimum number of players as low as you can, since if the minimum is not reached, the electronic player sign-up system will move the players to the other games they wish to join.
⊕ Ropecon encourages beginner friendly games. Please consider whether your game really needs prior experience, or could a beginner also join? The growth of the hobby requires new players, who will in the future become GMs and Ropecon organizers themselves.
⊕ In Ropecon, there will be a lot of different kinds of players. Treat all your players equally and with respect, regardless of their gender, game experience, or social skills.
Sign-up for RPG game masters has closed!
If you have any questions, feel free to contact the RPG manager Aatu Liimatta:
roolipelit@ropecon.fi
I signed up as a GM, what now?
Finish your con games before Ropecon. It's also recommended to test your games beforehand.
Come to Ropecon (Ropecon 2018, 27.-29.7.2018, Messukeskus Convention Center, Helsinki, Finland).
More information closer to the con.
---
Loot
On Sunday, before the closing ceremonies, the GMs who have returned their GM feedback form will be rewarded with loot. The Loot will mostly consist of RPG stuff, and often contains some real finds. Traditionally all GMs will be able to pick loot at least once, those who have run the most games maybe even more. To attend loot, the GM feedback form must be returned to the Role-Playing Game Desk in time.
If you prefer, you can forgo the loot and instead get the right to use the Ropecon staff back room and attend the staff wrap-up party. Ask the Role-Playing Game Desk for more details.
---
T-shirt
GMs can order Ropecon's staff t-shirt, with or without your (nick)name and role-playing games' group slogan. You can claim your t-shirt when you arrive at Ropecon.
Please place your order before June 17th.
For more information: roolipelit@ropecon.fi
---
Game advertisement competition
You can advertise your game with an A4 size or smaller advertisement. Bring a physical copy of your advertisement to the Role-Playing Game Desk, and they will put it on the wall.
The best advertisement will be rewarded at the start of the Loot. Remember to put your name and phone number (or other contact details) on the advertisement, so we can contact the winner. If you cannot attend the Loot on Sunday, you can send someone to pick the prize for you. Unfortunately we cannot deliver the prize after the convention.
Questions?
roolipelit@ropecon.fi